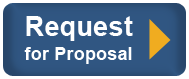 ASME CNG Storage
Cobey Energy ASME CNG Storage Vessels standard offerings include:
Designed, manufactured and National Board registered according to ASME Code Section VIII, Div. 2 specifications.
Each vessel in the assembly will be furnished with:

One (1) ¾" NPT, ¾" relief valve with isolation valve
One (1) ¾" NPT, ¾" Inlet/Outlet with isolation valve
One (1) 1" NPT, 1" Inlet/Outlet, plugged
One (1) ¾" NPT, ¾" Inlet/Outlet, plugged
One (1) ½" NPT, ½" drain with needle valve

Each sphere is mounted on a skirt with base plate. Base plate includes mounting holes for field installation.
Sandblasted, with two coat white paint system applied.
Marked "FOR CNG ONLY"
Available in single vessel and 3 vessel cascade configurations.
Available in pre-tubed, skid mounted configuration (CE-PSO).
Cobey Energy CNG ASME Storage Vessels data:
CE-VR
Single Vessel
CE-VRA
3 Vessel Cascade
Vessesl Capacity
@ 4,500 psig (scf)
11,368
34,104
Equivalent GGE
capacity (gal)
91
273
Water Volume
(ft3)
33.6
100.8
Vessel Size
(in)
48" I.D. x 67.13" H
48" I.D. x 67.13" H x 165" L
Working Pressure
(psig)
5,000
5,000
Design Pressure
(PSIG)
5,500
5,500
Weight
(lbs)
8,600
25,800
Cobey also provides CNG tubes of 11'6", 23', and 37' lengths upon request.
---
Cobey Energy designs and manufactures CNG compressor station equipment systems for station developers, end users and specifying engineering firms. With almost 30 years experience in engineering, design and manufacturing of high pressure compressor packages and auxiliary systems for the Oil & Gas, Petrochem and Power Generation markets, Cobey Energy is well equipped to meet your CNG application requirements.



Associated Codes & Standards

ASME U stamp and National Board NB Stamp
ASME Sec. VIII Div 1
ASME Sec. VIII Div 2