Capabilities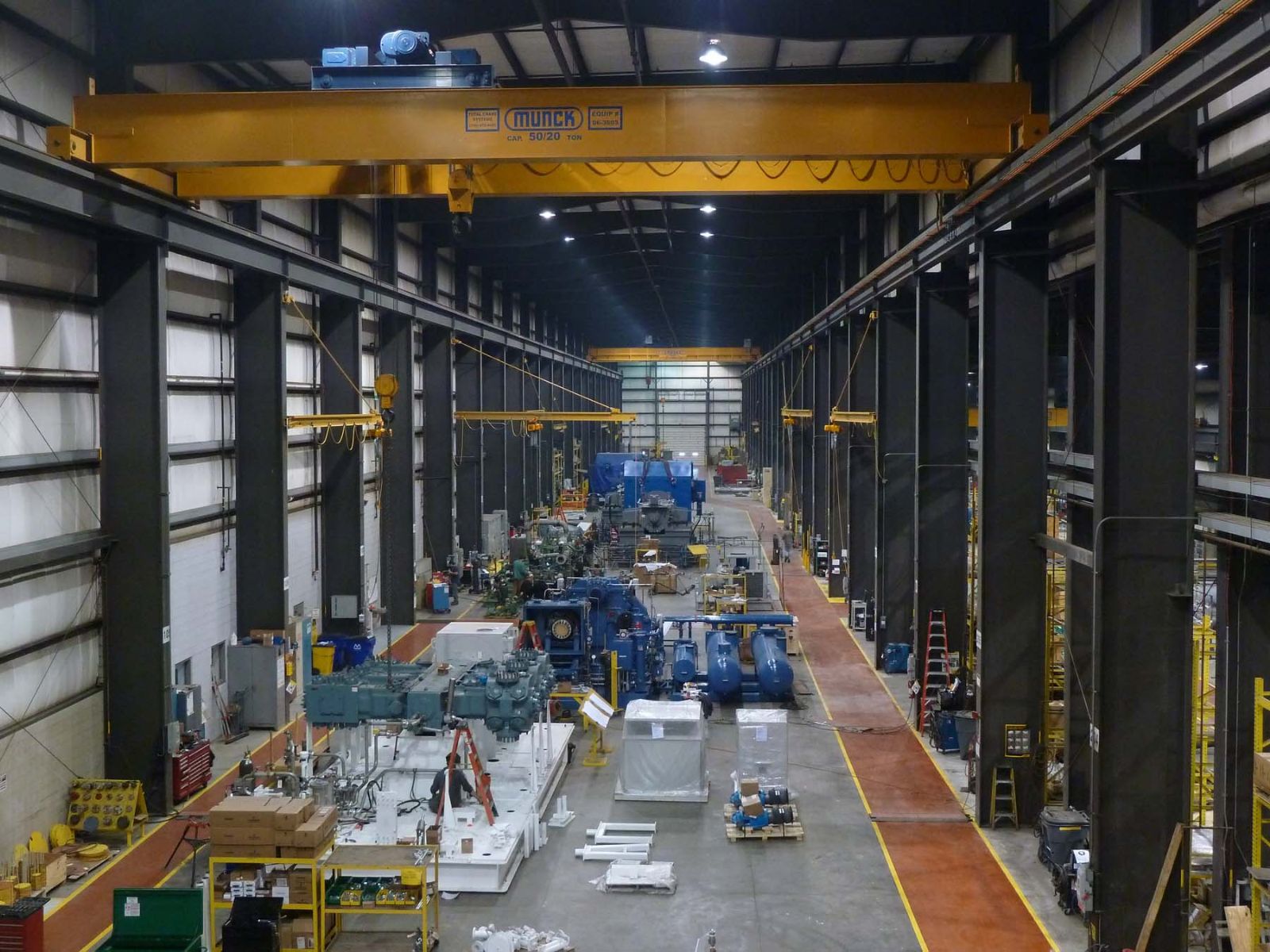 Cobey Energy offers complete design and manufacturing of compressor packages, oil systems, shaft seal support systems and other related equipment for the petrochemical, power generation and air separation industries.
Manufacturing Capabilities
102,000 sq. ft. manufacturing space with complete fabrication, assembly and test capabilities.
35 ft under hook.
(2) 50/20 ton cranes and (2) 20 ton cranes.
(3) 20 ft wide doors.
Major equipment – Laser shaft alignments, TIG/MIG welding machines, submerged arc machines, spray arc machines,
plasma cutters, pipe benders, punch press, pipe beveling machine, and paint & blasting booths.
Cobey Energy is qualified to manufacture to the following codes, specifications and standards:
AISC
ANSI – B31.1, B31.3
API – API-11P, API-610, API-614, API-617, API-618, API-619, API-676
ASME – U1, U2, NB
All materials welded to ASME Section IX
NFPA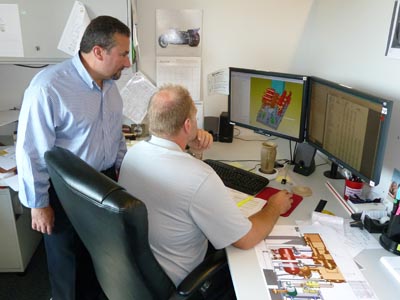 Design and Engineering

Our engineering team consists of Project Managers, Project Designers and Document Control. Our highly experienced Project Managers have a wide range of knowledge in rotating equipment and related auxiliaries. They are responsible for the component selections and procurement as well as the successful implementation of project designs.
Project Designers are skilled in structural, vessel and piping design, and utilize the latest in solid modeling software for accurate and efficient designs including:
SolidWorks Premium
SolidWorks FEA Analysis Simulation Add-on
SolidWorks Routing/Piping Add-on
Compress Pressure Vessel Design Software
Document Control supports customers needs for on-time document
submittals, and information flow to manufacturing.


Cobey Video - High Speed Reciprocating Compressor Packages



Cobey Video - Engineered Solutions
---
Cobey Energy designs and manufactures CNG compressor station equipment systems for station developers, end users and specifying engineering firms. With almost 30 years experience in engineering, design and manufacturing of high pressure compressor packages and auxiliary systems for the Oil & Gas, Petrochem and Power Generation markets, Cobey Energy is well equipped to meet your CNG application requirements.