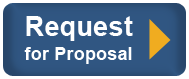 Gas Dryers
Due to the effects of compression to the dew point of gas, a CNG station operator must adequately dehydrate their gas supply. Dry gas is critical to the compressor, ASME storage tanks, and the end user's vehicles. Dry gas assures proper system operation and reduces the formation of harmful corrosive products such as carbon dioxide, and hydrogen sulfide. Single and dual tower models available in remote regeneration, integrated manual regeneration or fully automatic regenerative configurations.

Cobey Energy CNG Gas Dryers standard offerings include:
ASME code section VIII U or UM stamped desiccant chamber, -20 - +500oF vessel design temperature, includes 0.032" corrosion allowance.
ASME code pressure relief valve set at the dryer design pressure.
Single tower desiccant is insulated (tangent to tangent) with 2" fiberglass insulation with embossed aluminum jacket for exterior service.
High capacity rugged molecular sieve desiccant to minimize co-adsorption of the mercaptans.
Insulated electric heater housing utilizing low watt density incoloy sheath heating elements
High efficiency regeneration coalescing type separator complete with carbon steel condensate receiver
Electrical, Class I, Div. 2, Group D. electrics with CSA / NRTL certification. Waterproof NEMA 7 and NEMA 4 enclosures are provided as applicable.
Autodew hygrometer measuring dew point at dryer outlet, with 2 adjustable arm settings.
Text display showing dryer, regeneration, and dew point status.
480V, 3 Phase, 60 Hz voltage standard.
---
Cobey Energy designs and manufactures CNG compressor station equipment systems for station developers, end users and specifying engineering firms. With more than 30 years experience in engineering, design and manufacturing of high pressure compressor packages and auxiliary systems for the Oil & Gas, Petrochem and Power Generation markets, Cobey Energy is well equipped to meet your CNG application requirements.



Associated Codes & Standards

API 610 ISO 13709
API 618 ISO 13707
ANSI B31.1
ANSI B31.3
TEMA