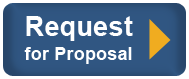 Tube Trailer - Offloading/Decant Panel
Offloading / Decant Panels are used in mother / daughter stations or virtual pipeline applications. The Cobey Energy Offloading / Decant Panel is designed to offload tube trailers filled to 3,250 psig down to 80 psig at a flow rate of 500 scfm. Panels include an integrated gas heater to offset the effects of Joules-Thomson cooling of the gas prior to a two-step pressure reduction sequence. System monitoring and emergency shutdowns are controlled by a stand-alone PLC based monitoring system.

Cobey Energy can custom design a decant panel to customer specific pressures and flow rates.

See our Decant Panel Brochure.













---
Cobey Energy designs and manufactures CNG compressor station equipment systems for station developers, end users and specifying engineering firms. With almost 30 years experience in engineering, design and manufacturing of high pressure compressor packages and auxiliary systems for the Oil & Gas, Petrochem and Power Generation markets, Cobey Energy is well equipped to meet your CNG application requirements.



Associated Codes & Standards

ASME B31.3
ASME B31.1
ANSI B31.3
ANSI B31.1
ASME Sec. VIII Div 1
ASME Sec. VIII Div 2
NFPA 70
NFPA 52
NFPA 37
NFPA 30A
ANSI NGV 4.8
ANSI NGV 4.1