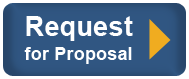 Priority Fill Panels
Priority Fill Panels are responsible for distributing gas discharged from the compressor to the ASME storage vessels, time fill posts or fast fill dispenser. All priority fill panels are electronically controlled to optimize operating set points for each bank of storage or direct flow to time fill or fast fill dispenser. The panel is packaged in a NEMA rated enclosure for easy site installation. Panel includes isolation and bleed valves for each connection to permit ease of site operation and maintenance. Integrated ESD valves assure gas flow interruption in case of a site shutdown event.
Available in ½", ¾", and 1" tubed designs
Optional gas discharge coalescing filter assemblies available as direct-mount or stand-alone mounting
Buffer fill and high-volume FIFO matrix configurations are available
---
Cobey Energy designs and manufactures CNG compressor station equipment systems for station developers, end users and specifying engineering firms. With more than 30 years experience in engineering, design and manufacturing of high pressure compressor packages and auxiliary systems for the Oil & Gas, Petrochem and Power Generation markets, Cobey Energy is well equipped to meet your CNG application requirements.



Associated Codes & Standards

ASME B16.5
ASME B31.3
ASME B31.1
ANSI B31.3
ANSI B31.1
NFPA 70
NFPA 52
NFPA 37
NFPA 30A
ANSI NGV 4.8
ANSI NGV 4.1