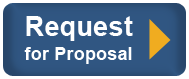 Time FIll Dispensers
Time Fill Dispensers are the simplest method of distributing gas to either a vehicle or tube trailer. Time fill dispensers are typically found in "behind the fence" operations and are ideal for fleets. Cobey Energy's dispensers include single, dual, or quad hose filling capabilities, isolation valve, and pressure gauge for line pressure. Each filling hose is a dual line design with venting to a safe location away from the user.

















---
Cobey Energy designs and manufactures CNG compressor station equipment systems for station developers, end users and specifying engineering firms. With more than 30 years experience in engineering, design and manufacturing of high pressure compressor packages and auxiliary systems for the Oil & Gas, Petrochem and Power Generation markets, Cobey Energy is well equipped to meet your CNG application requirements.



Associated Codes & Standards

ANSI B31.3
ANSI B31.1
NFPA 70
NFPA 52
NFPA 37
NFPA 30A
ANSI NGV 4.8
ANSI NGV 4.1